diversions
Sometimes I play.
The Three Graces Challenge
Jeri Riggs, Melanie Testa, and I were all at one very hot very humid art quilt retreat last year, and in the camaraderie and giddiness born of shared obstacles overcome we all agreed to make a piece in tribute to the concept of the Three Graces. As I recall it, the only two conditions were these: each piece had to be 36" wide, and each had to be based on a photograph from a disk we made that weekend. As luck would have it, we all chose the same photograph.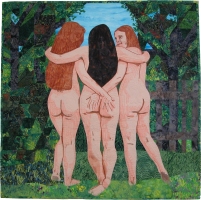 Jeri's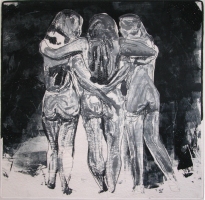 Melly's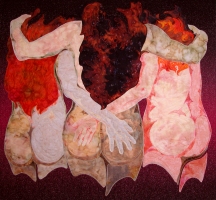 EJ's
Clicking on any image will take you to a larger version of the piece in question.